8 new updates for your translators
Hi everyone,
Translations Cloud
is glad to announce some cool new stuffs for you:
8 new little #improvements
for our client area  
We worked very hard to fix all the current bugs and to improve our service, our performances, etc..
but don't worry, we haven't finished yet... Updates & announcements
are just at the very beginning
Let's start with them!
1. Choose your favourite languages
Administrators can now see a new section in their
dashboard menu
under the
Modules
tab:
This new section called "
languages
" will contain
2 new features
.
The first feature "Choose your favourite language" will allow you to choose which languages will be displayed in important places, for example under the
exportation
menu. Thanks to this option you can hide the languages you are not interested in, and highlight the important ones for your projects.
2. Popup for new modifications
This new feature, available from the same tab
Modules > Languages
will allow you to see which languages will require an update if you decide to change the default language.
If you change the default language, you may want to inform your translators to update their own translations: this
#feature
will tell you who you should inform.

3-4. Facebook & Twitter connect
Here comes one of the amazing updates we are working on!  
Thanks to
Facebook
&
Twitter
Connect you will be able to link your social profiles and log-in your account
without writing username and password
all the time !
You can find some dedicated tutorials after/below the screenshots
 See Facebook connect tutorial
  See Facebook twitter tutorial
5. New brand design
Most of this updates are related to performance, bug fixes and
new layout
!
Now you can save our
support forum
and
website
pages on your devices... and have an amazing icon available on your devices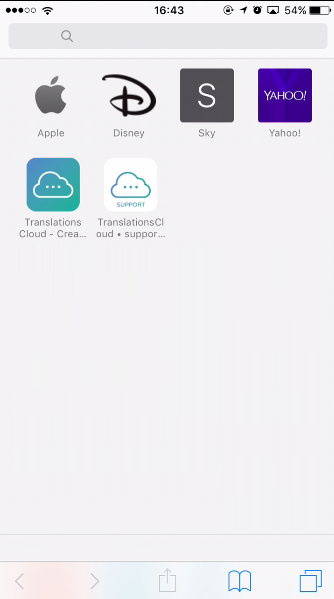 6. Re-designed translation team tab
Of course we re-designed some of our internal pages.. and we can start with the
translation team
page with a new and fresh
#design

7. New layout for pending, updated translations with your own languages
We re-designed the pages dedicated for projects/language selection during the translation process.
You can now see the languages you are allowed to edit, the other available languages for that specific project and their status..
but you can find all the new features: just have a look!  
8. New layout for your projects....
Of course we adopted the new design for the projects page as well ...
and we have included a quick informative box below! And new infos are coming soon for a more complete box!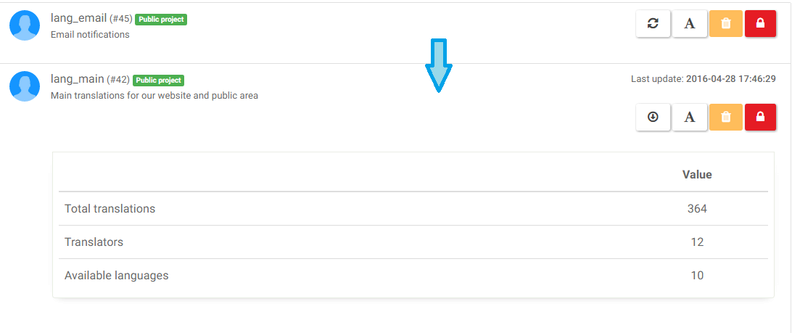 9. ... and for your pages as well !
How could we forget about pages  
---
And that is all for the moment... but if you think that this was a big update with cool features, you should wait for the one who is coming  
It will be an amazing update for over 1 million people  
Stay tuned.. we are coming back in the next days!